Transfer In-Out from Malargue bus station to Apartment Al Sur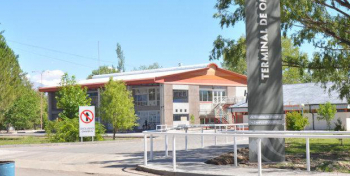 We will pick you up from the Malargue bus station !!..
Will you be arriving to the Malargue bus station?.. It's all right.. You can request we pick you up at the Malargue bus station upon arrival.. In this case you must indicate the arrival time to Malargue and departure time from Malargue..
To do this, don't forget, make the corresponding reservation of your Transfer In-Out along with the accommodation.. This means that when making your reservation you should consider adding this service.. If you make the reservation through our online system you must check the item Transfer In-Out as an extra service to the reservation. And if you do it by phone, mail (or other social media) you must ask the person who assist you, for the transfer in-out ..
Transfer In-Out is at a cost ..You can check the transfer in-out price in our system at the time of booking or in case of using another channel, you can ask the person who assists you
Tags: Malargue, Accommodation