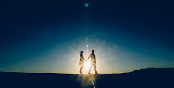 Enjoy your honeymoon in Malargüe !!
Take advantage of the special discounts for newly married couples !!.. And have your dream honeymoon, with the extra special surprise we have for you. We want you to fall in love with Malargue too !! so we offer special accommodation packages with tours and activities..
Contact us without compromise. We are here to serve you!!