Honeymoon in Apartment Al Sur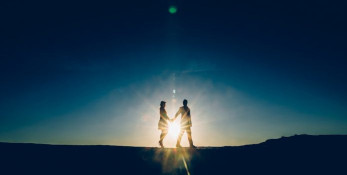 Enjoy your honeymoon in Malargüe !!
Take advantage of the special discounts for newly married couples !!.. And have your dream honeymoon, with the extra special surprise we have for you. We want you to fall in love with Malargue too !! so we offer special accommodation packages with tours and activities..
Contact us without compromise. We are here to serve you!!
You can choose packages from 3 to 5 nights of stay with tous to the most amazing attractions of Malargue..such as Caverna de las Brujas, Volcanes de Payunia, Valles de los Andes, Castillos de Pincheira and visits to the attractions of our city..
You can also choose a customized packages that are adapted to your specifics needs and are to your liking.. Get in touch with us and we will advise you for your stay in Malargue..<*/p>
If you just decide to book at Apartment al Sur, you will still get a gift discount !.. Request your voucher at the time of booking in our portal by entering the LDM code
Congratulations and we hope to see you very soon!
Tags: Malargue, Accommodation, Tourism